Train to be a Driving Instructor
Have you ever dreamed of being your own Boss – being in control of your won working hours and days? Would you consider training to be a Driving Instructor?
Imagine never having to ask for time off, you just manage your own diary and YOU decide.

Train on Your Doorstep, around Your Current Work Commitments and Benefit from Unique Local Knowledge that will be invaluable when You start Working in the Local Area. Benefit from True Family Values that have been the backbone of the driving school's success since 1999.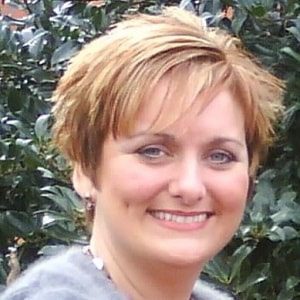 "I'm Donna and I am immensely proud to have built BDS Driving School from scratch, starting as single operator back in 1999 to where we currently teach in excess of 300 local students per week".

The business has been built by supplying quality instruction to both our learner driver customers and the general public who have trained with us, many of whom still work at BDS Driving School as instructors."
---
Contemplating a new career can be a very exciting venture but performing the necessary research before making such a life changing decision will be vital.

We are very confident that our "Ultimate Training Course" is the most comprehensive available anywhere in the local area but is this career change right for you?

We suggest Four vital steps to assist you in making the correct decision.

1. Arrange a meeting with us so that we can go through the full training package we have to offer. There is no hard sell – its just a chat over a brew going through what our training involves. You are free to pick and choose what you want / need from our training packages. We know that not everyone learns at the same pace – or needs a full training package. We are able to tailor the course to suit your requirements, we can also work on a timescale that suits your budget.

2. Ask every single question you can think of and we will give you a very honest answer. We have to be very transparent in everything we do as we live and operate on your doorstep.

3. Meet and speak to one of our experienced and trained instructor trainers. They will conduct all your training sessions on a 1-2-1 basis and it's important that you know who he is and more importantly whether you feel you would gel with them. We always suggest a training assessment to see whether the reality of being a driving instructor matching to your expectations!
4. Research what other training companies have to offer and you will then be able to make an informed comparison. Look at the forums – read their reviews. We will offer you the chance to actually speak to people who are currently training with us – so you can hear first hand what level of support they receive – (no-one else does that!).
---
My name is Norrie and I am a driving instructor with BDS Driving School. In 2003 I lived in Yorkshire and I felt I was at a standstill in my job, I wanted to do something I really enjoyed so started to think of other options to fulfill my life. I come across an advert for driving instructing and decided to investigate. I liked the idea of being my own boss. I also liked the idea of making a difference, be able to teach people a life time skill, to learn to drive safely. I started on a trainee licence which I feel helped me as I was learning whilst instructing. I originally passed my part 3 test and received my ADI badge in 2004. I was teaching in a manual car at that time and really enjoyed the job. However, in 2007, due to unforeseen circumstances I didn't renew my badge. After a couple of years, I regretted not renewing my badge and wasn't in a position to retrain. After I moved to Fleetwood, I decided to look into being self-employed again and I decided I wanted to get back into driving instructing. As I didn't know the area very well I looked around to find a school that would give me the training locally so that I could get my ADI badge back again. I found BDS on the internet and I liked what I saw. I looked at others and no one else compared to BDS so I made an appointment to see them. From the first time we met I knew this was the school for me. Donna and Tony made me very welcome and answered every question I had. They helped me tailor the training to suit my needs. I passed my tests and got my ADI badge back again in March 2018. I left my admin job and started teaching straight away. I now instruct in automatic and really enjoy it. BDS transformed my life and I have a full diary and ALL the help and support I could ever want. I have never looked back.

Norrie
My Driving Instructor Trainer was Paul Tilling at BDS. From the 1st minute to the last minute....I knew I had the made the correct decision to train with BDS. Paul is extremely easy to chat to and will make you feel at ease at every given opportunity. The amount of up to date knowledge Paul has about becoming a Driving Instructor is testament to his dedication to constantly update his own continued professional development and pass this onto his pupils. If he cant find the answer straight away to a problem, he will endeavour and leave no stone unturned until he finds the answer. This quality makes you feel that everything is covered in your learning journey as a Driving Instructor. Although slightly more expensive than the nationwide companies you get without doubt and more personalised and 1 to 1 tuition which is so valuable and not to be overlooked. After I qualified I was offered a franchise with Donna at BDS which is guaranteed when you take up the training. I have had constant work since I qualified and am delighted with the BDS franchise. I have no regrets in choosing BDS Driving School and neither will you. Go for it and book now. 🙂

Shane
The training I am currently receiving from BDS is brilliant, Paul who is training me helps me a lot and is very thorough in teaching me on how to do the job to a top standard. I also receive great help from Donna. She is always messaging to see how I am getting on with the training and always offers help if I need it

Mark H
I am currently training to be a Driving Instructor - I have found Tony (my trainer) to be very flexible - very easy going and clearly extremely experienced. I would highly recommend BDS to anyone

Marc T
I was trained by one of the large national companies, sadly before discovering BDS. While the training from the National company was OK, once you went on a "pink" trainee licence, the wheels came off (so to speak). Once qualified I moved over to BDS, the difference is night and day from the National company. You have work offered by Donna, who knows the area, and will not send you driving miles to each pupil. You are also in a local team, so any problems you have - there is always someone local to speak to. Highly recommended.

Russell
We have a website with more information about training to be a driving instructor www.beadrivinginstructor.co.uk