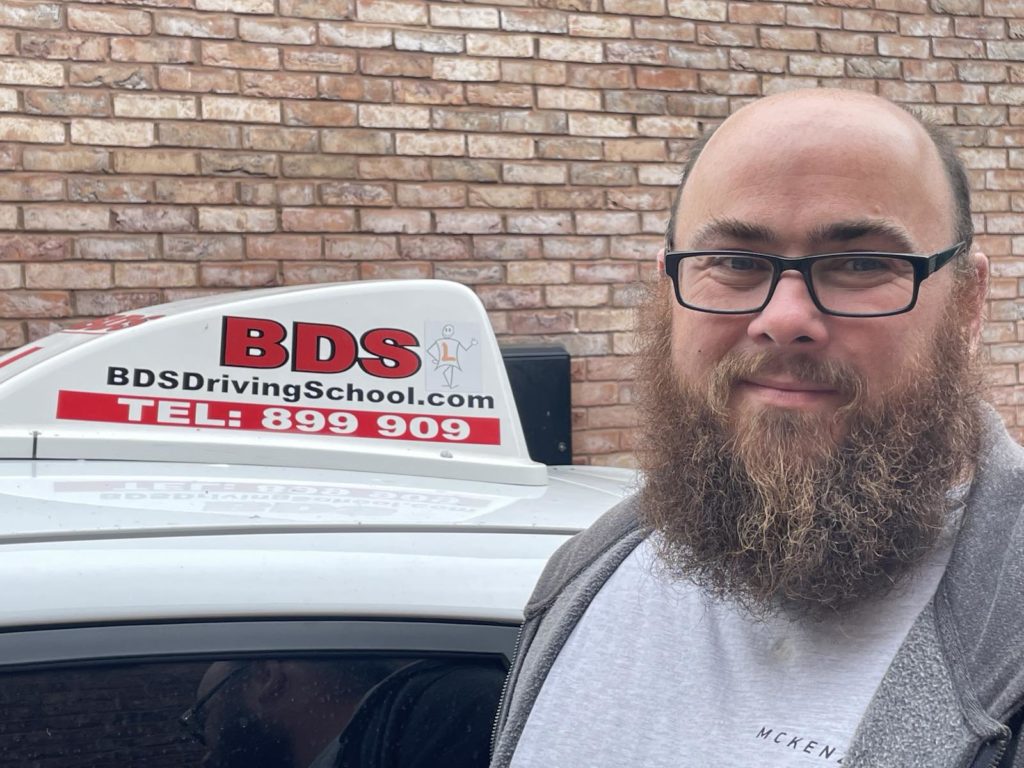 Dan covers the Kirkham, Wesham and South Shore areas and drives Vauxhall Corsa
---
I'm very happy that I chose this driving school. My instructor Dan is great. He's very patient, relaxed and is good at explaining things to me when I'm confused or don't understand. He has really helped me to improve my confidence in driving and he really makes you feel at ease. I highly recommend.

Aleena Matthew
My instructor is Dan, he's a great instructor because he's very patient, doesn't shout and actually teaches you. I'd highly recommend Dan as an instructor, he's worth the money!

Angelina
Dan was a wonderful instructor, improved my self-confidence massively and kept me calm under pressure, I always looked forward to lessons. Would recommend!

Supriya Biju
First time pass!! Thank you to Dan, couldn't of done it without you. It was a pleasure having you as my instructor, super patient with me and always made me feel at ease. HIGHLY RECOMMEND!! ⭐️⭐️⭐️⭐️⭐️

Cindy Knight
5 stars to Dan the instructor for being patient and working well with time and a great teacher too 100% recommend

Josh McGough
Please can I just say a huge thankyou to Dan Jenkins, I passed on my first attempt due to his amazing training and techniques for teaching me how to drive well, I've had 3 teachers and the first 2 I found them to just not have the qualities that Dan had. I have major social issues and Dan made me feel extremely comfortable and relaxed, and don't think I could have passed without him, just thought I should let you know that he is a credit to your team

Paul Carney
Dan helped me in building my confidence and keeping my nerves in control. We had amazing conversations and this helped me to be myself and wanted to push myself harder. Dan always assured me not to overthink as I was already a driver in my native country and always had my own opinion, he was very patient and very accommodating. I thank you for your support and confidence in me and BDS for getting me the right support when i needed it most.
Jasbir Caur
Dan has been great with me on my lessons really helping me find a way that works for me. 100% recommend 1st time pass 🙂

Emily Marucci
I would recommend BDS to anyone that would like to start learning or are near to being test ready. After completing a 35 hour intensive course I wasn't test ready and started to take lessons with Dan Jenkins to persevere. I truly believe if it wasn't for Dan being my instructor I wouldn't feel as confident and comfortable on the roads as I do now. Dan is patient, reliable and teaches so well. Every lesson with Dan I succeeded further and my confidence grew so much. You can tell from being in the car with Dan how much he cares about his learners and wants them to succeed. I'm so happy that I've passed first time and can't thank Dan enough for the support, knowledge and guidance he has provided me with!

Shania Knight
Flexible lessons, a great instructor, great customer service and support.

Eddie Deeks
I've been having weekly lessons with Dan Jenkins for last 6 months and he is professional, thoughtful and patient. He's been incredibly supportive and knows what to do and when to do it. He gave me the confidence to pass my test my first time. Dan is an incredible driving instructor and couldn't recommend him enough!

Joseph McGuinness
I started my driving lessons with little experience then with only 20 hours in lessons I passed my driving test with 1 minor, with the help of a great instructor Dan Jenkins from BDS driving school, would highly recommend this instructor.

Ryan Billing
Dan was fantastic! He was patient, knowledgeable, and made learning to drive so much fun. He helped boost my confidence on the road and taught me important skills that I'll carry with me forever. I highly recommend to anyone looking for a top-notch driving instructor.

Anthony Utomi